Union for Immigration Officers Protests Agency Leadership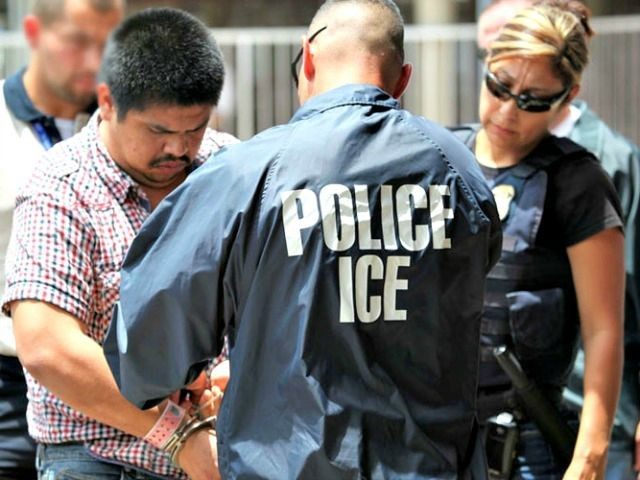 WASHINGTON— Protesters descended upon the U.S. Immigrations and Customs Enforcement (ICE) headquarters on Wednesday, accusing the agency's leadership of mismanaging its employees.
Felix Luciano, an ICE union president in California, accused the federal government of discriminating against veterans, women, people of color, and others.
"We've begged ICE leadership to intervene but they refuse to clean up the agency. If you're a pregnant female, a veteran, a union representative, or a person of color, you're a target of ICE managers," he said in a statement...
Chris Crane, the President of the union representing ICE employees, cited the Office of Personnel Management's annual survey, which shows that ICE workers rank their employer as one of the worst government agencies in terms of morale. "Union and non-union employees agree: ICE is a horrific place to work," Crane said in a statement.
"Mission readiness falls apart when leadership fails, and morale hits rock bottom. "Discrimination, harassment and retaliation are a part of everyday life for ICE employees. Our managers act more like thugs than public servants entrusted to manage ICE's critical public safety and national security missions," Crane added.
Read the rest of the story here: http://www.breitbart.com/big-government/2016/02/10/union-for-immigration-officers-protests-agency-leadership/